Effortless transform your scarves to more looks with elegance!?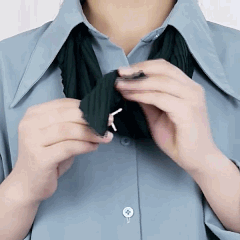 ?Increase Your Styling Options!?
This multi-functional scarf buckle ring offers you tons of other styling methods for just one simple shirt! Transform your looks with thousands of possibilities with this buckle ring now! 
✅Easy Fastening!✅ Simply tuck your scarf or shirt bottom through the ring and pull it out from the other side! This simple, minimalistic accessory will easily add a hint of elegant to your looks without too extravagant exaggeration, making it perfect for any occasions! 
?An Accessory to Keep It Simply Luxury!? This buckle combines the minimalistic elements and a slight spice of luxury! The shinny shimmery rhinestone will effortlessly add more life to your looks! Even when you're just wearing a simple blouse, this buckle ring will make it extraordinary! 
✨Premium Safe Materials!✨ Our elegant scarf buckle ring is made with lead-free, nickel-free, premium durable alloy and top quality rhinestones! Wear it and feel luxury any ways you want! 
SPECIFICATIONS: 
Package Includes: